School Management Software In Ethiopia
The secret of School Management Software in Ethiopia
Wingshield has developed one of the most outstanding and user-friendly best school management software in Ethiopia for handling various school responsibilities. This School Management Software keeps track of all admission counsellors' requests for designing the entire admission process.
With this school management software in Ethiopia, one can instantly create circulars and SMS and have multilingual options to make communication lively for parents from multiple locations. The software requires a Teacher's Calendar with Lesson Plan, Schedule, and Status, which the interested authorities can look at any moment to see which teachers are teaching which classes. The application allows alert authorities to create vacancy requisitions with the option of having them approved by the key decision-maker. With our software, the school may design and print personalized Report Cards as per their situations.
Organizational administration and management, particularly in educational institutions, have become time-consuming and hard tasks in today's environment. Several activities and curriculum assignments require meticulous planning, administrative process supervision, and a systematic strategy to support students, their parents, teachers, and even the administration of the educational institution. Wingshield school management software in Ethiopia is a fantastic solution for centralizing all of your administrative obligations.
Our software may also help with free management by issuing alert late charge reminders and managing the fee concession and waiver approval p. For students, the app might be a proper tool for keeping track of homework and assignments. It may also use the program to manage the inventory of the school's many products, such as books, school outfits, diaries, and so on.
The software is simple, easy-to-use online education software with mobile apps that includes all the features and tools you'll need to keep your school and business running smoothly. Our school management software in Ethiopia provides you with an anytime, everywhere approach, as well as safe and stable academic handling. It efficiently handles day-to-day administrative tasks such as controlling grades, student attendance, Exam & Result, Employee & Payroll, Fees & Account, Certificates, Front Office, Transportation, Hostel, Library, Canteen, etc.
Let's look at the various modules of this active software that enable scalability and a streamlined management approach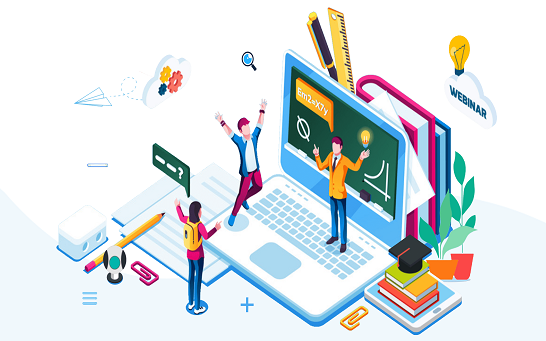 Admission Management- Admissions are one of the most dynamic and complex administrative tasks. Admission-related procedures are streamlined and trouble-free with our admission management module. Communication- Parents and teachers can communicate successfully with the help of our School Management Software. Parents can contact the student's class teacher, administrator, or other school officials directly using the school Mobile App. Examination and Analysis- Our software allows you to evaluate the pupils' performance via an interactive graphical dashboard. Subject-by-subject, class-by-class, or term-by-term, teachers can assess student performance.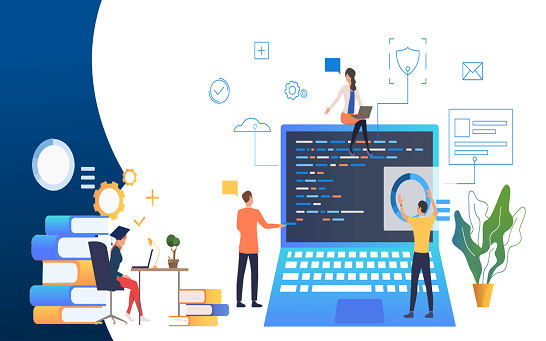 Inventory Management- This module helped to reduce the quantity of erroneous inventory management. This school can keep track of purchases, supplies, products used, and stuff sold. Employee Information- Keeping track of employee information is one of the most important administrative responsibilities. Using sophisticated software, such as ours, simplifies the process. It enables you to construct a user-defined field that meets your requirements. It must keep secure data on the server to function. Student Information- Keeping track of all of a student's information is a time-consuming task that causes a significant amount of paperwork. Getting the student information whenever it is needed takes a lengthy time. This program integrates everything you need to know about student data administration.
Library Management-
Filling out the library's book information is a time-consuming task that could have been made considerably easier with some creative thinking. Our software allows you to enter book information online using an ISBN code.
Fee Management-
Fee-related actions are extremely tough and time-consuming. Our software not only simplifies but also streamlines the process. It allows for the creation of student fee receipts.
Why choose Wingshield's best school management software in Ethiopia?
Today's atmosphere leads that everything is automated. Workplace digitization is crucial for not only corporations but also schools and institutions. The only way to do so is to use the best online School Management Software available in Ethiopia. It will make it easier for schools to maintain track of their records. Our best school management software in Ethiopia comes with superior service and support in the market. If you are looking for an effective school administration solution, schedule a FREE trial with our customized software.